ADK
ADK is a balanced formulation of nutrients – vitamins A, D3, and K2 – that work together to maximize bone building, calcium optimization and cardiovascular health. This powerful combination has been shown to support calcium absorption, hormone optimization, bone health, and heart health.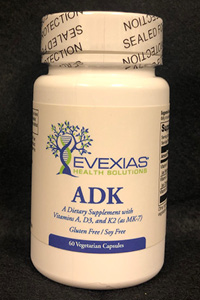 Methyl B-Complex
Methyl B-Complex is comprised of eight B vitamins, along with essential support nutrients. The formulation helps support the brain, nervous system and cardiovascular system and may be prescribe to improve memory, mental health and energy levels. Methyl B–Complex also helps the body metabolize and detoxify the metabolites of hormones (essential for hormone optimization) and cleanse environmental toxins from the body.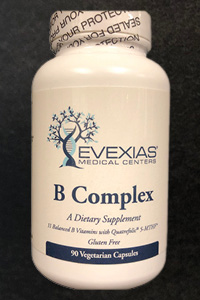 Diindolylmethane (DIM)
Diindolylmethane (DIM) is a plant indole found in cruciferous plants and the supplement DIM, which is comprised of natural, highly absorbable forms of pure DIM. Both women and men may benefit from DIM as it supports estrogen metabolization and frees testosterone from binding agents in the blood. DIM may be prescribed to enhance hormone optimization and to promote breast, uterine, cervical and prostate health. DIM may also reignite sex drive, decrease body fat and alleviate premenstrual and menopausal symptoms.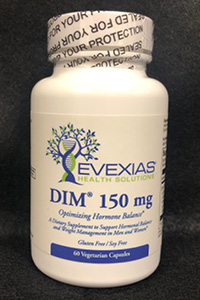 Iodine Complete
Iodine is essential for managing a vast number of diseases and conditions and also plays a key role in the production of thyroid hormone and receptor activity of other hormones. This vital nutrient may be prescribed to prevent or treat mental retardation, thyroid imbalance, as well as cancers of the breast, ovaries, prostate and uterus. Iodine may also taken to support hormone optimization and heart health.
Iron Bis-Glycinate
Iron is an essential micronutrient that supports thyroid metabolism, hemoglobin production and red cell formation. Iron Bis-Glycinate may be prescribed to support brain function, the immune system, menstrual function, gastrointestinal health, energy output and athletic performance. People may also benefit from iron supplements if they are on dialysis, have had bariatric surgery, eat a vegan diet or are pregnant or nursing.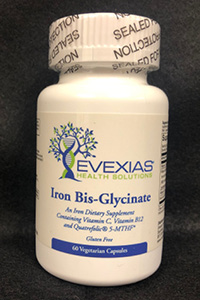 Active Probiotic-ND
Mega Probiotic-ND is a dairy-free probiotic formulation composed of several all-natural strains of beneficial microorganisms. Along with probiotics, the formulation includes soluble fiber and a pre-biotic. Mega Probiotic-ND is typically prescribed to maintain gut health, which may help boost immunity, reduce the risk for disease, improve mood, decrease anxiety, depression and attention deficit disorders and more. This versatile supplement may also be recommended to support digestion, regularity, neurological system, heart health, weight loss, hormone optimization and more.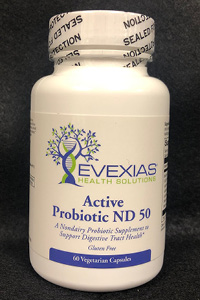 Omega Plus
Omega 3 HP-D is a high-potency supplement that combines high yield Omega 3 essential fatty acids EPA and DHA along with 1,000 IU of Vitamin D3. Known as "good fats" Omega 3s along with Vitamin D3 have been shown to promote brain and heart health, as well as cellular and vascular function. Omega 3 HP-D may also be prescribed to support healthy joints, skin, hair and cholesterol, as well as hormone optimization and inflammation management.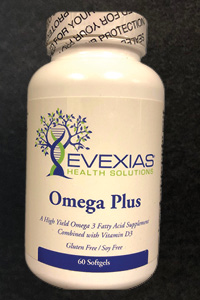 CONTACT US TO LEARN MORE ABOUT HOW SUPPLEMENTS MAY IMPROVE YOUR HEALTH.
As with prescription medications, it's important to discuss the pros, cons, drug interactions and any potential side effects of nutritional supplements with your healthcare practitioner. To find out if any of our nutritional supplements may be a good option for you, contact us to schedule an appointment with our medical team.
Disclaimer: These statements have not been evaluated by the Food and Drug Administration. These products are not intended to diagnose, treat, cure or prevent any disease. Consult your healthcare practitioner before adding any nutritional supplement to your diet.