Vein Removal Service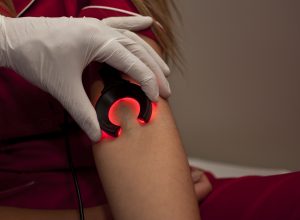 Denver Vein specializes in all vein removal services. Some of the most common vein removal services that we offer are for chest, face, hands, and arms. These consultations are done by Dr. Norton.  She will evaluate the area and then make recommendations for treatment.
Consultations are $50, then that amount is applied to your first treatment.   Sclerotherapy treatment for these areas range and is dependent on the size of the area treated, but no more than $500.
Chest and Body Veins
Dilated surface veins may appear after pregnancy, breast surgery, weight gain or injury to surface veins. Although this is not a medical problem these veins can be a cosmetic concern where vein and skin treatment services are sought out. Removal of these veins can be very effectively treated with the use of sclerotherapy.

Facial Veins
Dark blue veins near the eye or on the forehead can be removed and very effectively treated with the use of sclerotherapy.  Dr. Norton needs to assess the vein under vein light to make sure it is not coming off of an artery.  If it is, she will not be able to treat it.  She cannot assess it just by looking, it must be done in person.

Hand Veins
While protecting your arms and hands from the sun and moisturizing them on a regular basis can offer some rejuvenation benefits, it cannot tackle all of the problems that aid in the aging process.
Your hands can show your age. Hand veins can be effectively treated with sclerotherapy to give you a more youthful appearance.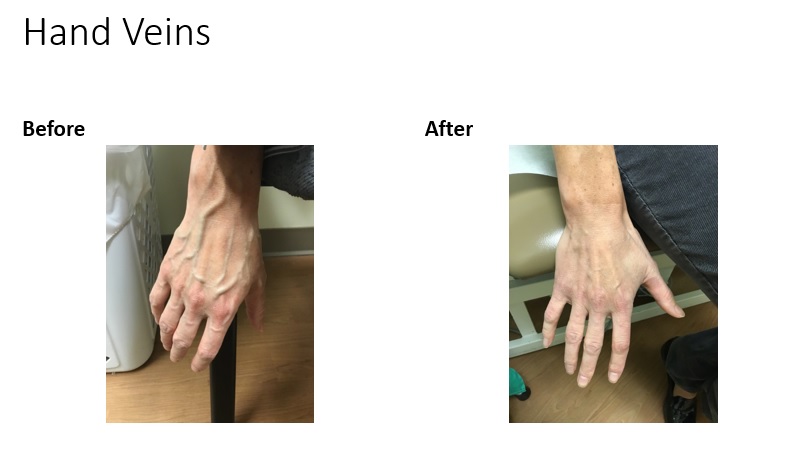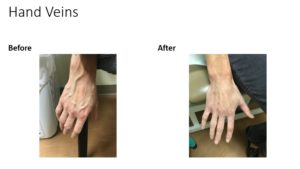 To schedule, your appointment call us at (303) 777-8346!