November 16, 2016
0 Comments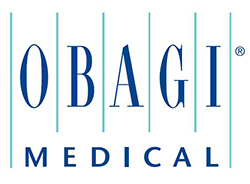 They say the eyes are the windows to the soul. When people look into your eyes, you want them to focus on you, not on fine lines and wrinkles that may be present in the skin surrounding your eyes.
Eye wrinkles are caused by reduced collagen and elastin in the skin as we age, but fine lines and wrinkles can appear much earlier than you might think.
Sun damage, smoking, squinting, surgery, illness, injury, even smiling can cause our skin to age prematurely. Wearing sunglasses to prevent excessive squinting can help, but there's more you can do to help ward off fine lines and wrinkles in the skin around your eyes.
Obagi Medical Products are carefully designed to help minimize the appearance of premature skin aging, sun damage, acne, skin damage, hyperpigmentation and more. Obagi Elastiderm Eye Cream is a lightweight eye cream that is clinically proven to help reduce the appearance of fine lines and wrinkles around the eyes for firmer, more youthful-looking skin. Elastiderm Eye Cream is a leader in the physician-dispensed eye cream market.
Elastiderm contains a proprietary bi-mineral complex along with malonic acid, combined to deliver tighter, smoother looking skin. These clinically proven ingredients, paired with penetrating therapeutics, work together to help rejuvenate the look and feel of that delicate skin around the eyes. In a 9-week study involving over 30 subjects using Elastiderm Eye Cream two times per day, 97% of test subjects reported positive changes in the texture of the skin around their eyes.
One of the many benefits of Obagi Elastiderm Eye Cream is that it has no expiration date! When you need the youth-enhancing results this eye cream can deliver, it will be there for you. Because it never expires, this age-defying eye treatment doesn't stick around on our shelves for long.
Get Your Obagi Products Today!
For more information on Obagi products and which ones are right for you, call the Denver Vein Center today at (303) 777-8346.