When it comes to caring for your skin it is important that you use products that are going to help you achieve the results you want. At Denver Vein Center we can help to guide you in the right direction of which skin care products will be best for your skin. Below are a few of the products we recommend to our patients.
Latisse is the first FDA approved treatment for inadequate eyelashes. It helps you to start growing longer, fuller, and darker lashes in just a few weeks. It can start working in as little as 4 weeks and can continue to grow with almost doubling in 16 weeks. With its easy application, Latisse is sure to help you get the eyelashes you've always wanted. Learn more about Latisse and how it can help you achieve longer, darker, and fuller eyelashes.
SkinMedica is an award-winning skin care product line. The SkinMedica line contains products that can help with acne, age defense, brightening, cleansing, moisturize, peel, relieve redness, scar recovery, sun protection, plus so much more. At Denver Vein Center we can help you determine which treatment regimen is best for you based on your skin condition and lifestyle.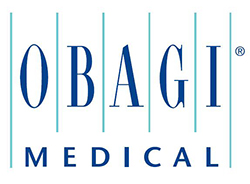 Obgai Medical Products is a company founded by leading skincare experts. These products are designed to help minimize the appearance of premature skin aging, hyperpigmentation, acne, skin damage, sun damage, and more. Denver Vein Center can help to determine which products are best for you and get you on the right track to having healthier skin.
Find the right product for your skin today by scheduling a consultation appointment with Denver Vein Center.