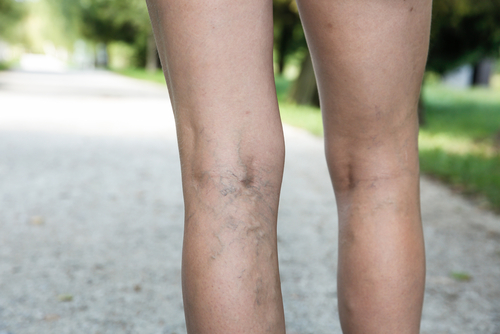 April 19, 2019
0 Comments
Varicose Veins are often dismissed as a cosmetic issue, when in fact, they can threaten your circulatory health. Fortunately, many insurance companies cover varicose vein procedures if they're deemed to be medically necessary rather than cosmetic.
Below we will begin to address the differences between the two categories and how Denver Vein Center can help you start feeling better.
When is Varicose Vein Removal Deemed Medically Necessary?
Most insurers will ask to review the results of a venous ultrasound before covering treatments for varicose veins. Dr. Norton  will conduct an ultrasound which will examine if the varicose veins are causing swelling, ulcers, heaviness, or backward blood flow. If they are, treatment will likely be determined medically necessary, and the insurer will cover the costs. Many insurers will require patients do some sort of conservative treatment and require that the patient wear compression stockings anywhere from 6 weeks to 3 months.  
When is Varicose Vein Removal Deemed a Cosmetic Treatment?
Usually, insurance companies will deem a vein treatment as cosmetic if the vein issue affects a small area, if the diameter of the vein is small and is nonsymptomatic. As an example: superficial spider veins which haven't begun to cause circulatory issues, are unlikely to be covered and will be deemed "cosmetic". If the treatment is deemed cosmetic, patients will typically have to pay out-of-pocket.
At Denver Vein Center, we will work one-on-one with patients to ensure they have the best chance of getting their procedure approved by insurance! We will conduct all the qualifying tests in-house, and we will work directly with the insurance company, saving our patients the headache!

The Procedure – Varicose Veins
Once payment is worked out, the procedure is relatively simple and quick! It involves local anesthetic that numbs the leg.  Next, the doctor will make a small incision to gain access to the affected vein (the size of a freckle). A small catheter is inserted into the vein and heat is used to close down the vein.  In some cases, a phlebectomy is done.
Ambulatory Phlebectomy is a method of removing very twisted varicose veins on the surface of the legs. The procedure involves making tiny punctures through which the veins are removed. This procedure is performed under local anesthetic and the incisions are so small no stitches are required.
The procedure typically takes 30-60 minutes, with an additional 15 minutes of elevating after the procedure is done.
Recovery
Once the vein is removed, patients will experience:
Bruising

Swelling

Skin discoloration

Aching
If the doctor used stitches at the incision sites, they will either: dissolve on their own, or will be removed by a doctor 7 days after the surgery. It is crucial to the healing process that patients are moving after the procedure to keep up blood flow.  Most patients can go back to work the next day after surgery.

Helpful Recovery Tips
Rest when your legs are tired

Move at least 15 minutes out every hour to prevent risk of blood clots

Follow the doctor's take-home instructions.

Drink plenty of fluids/ stay hydrated.

Avoid strenuous activities until a doctor has given the go-ahead.
Call Denver Vein Center at (303) 777-8346 to schedule your appointment and meet our staff! Our team is specially trained in dealing with varicose veins. This means you will receive the highest level of care, in a warm and welcoming environment. We can't wait to help you, come in and see us today!