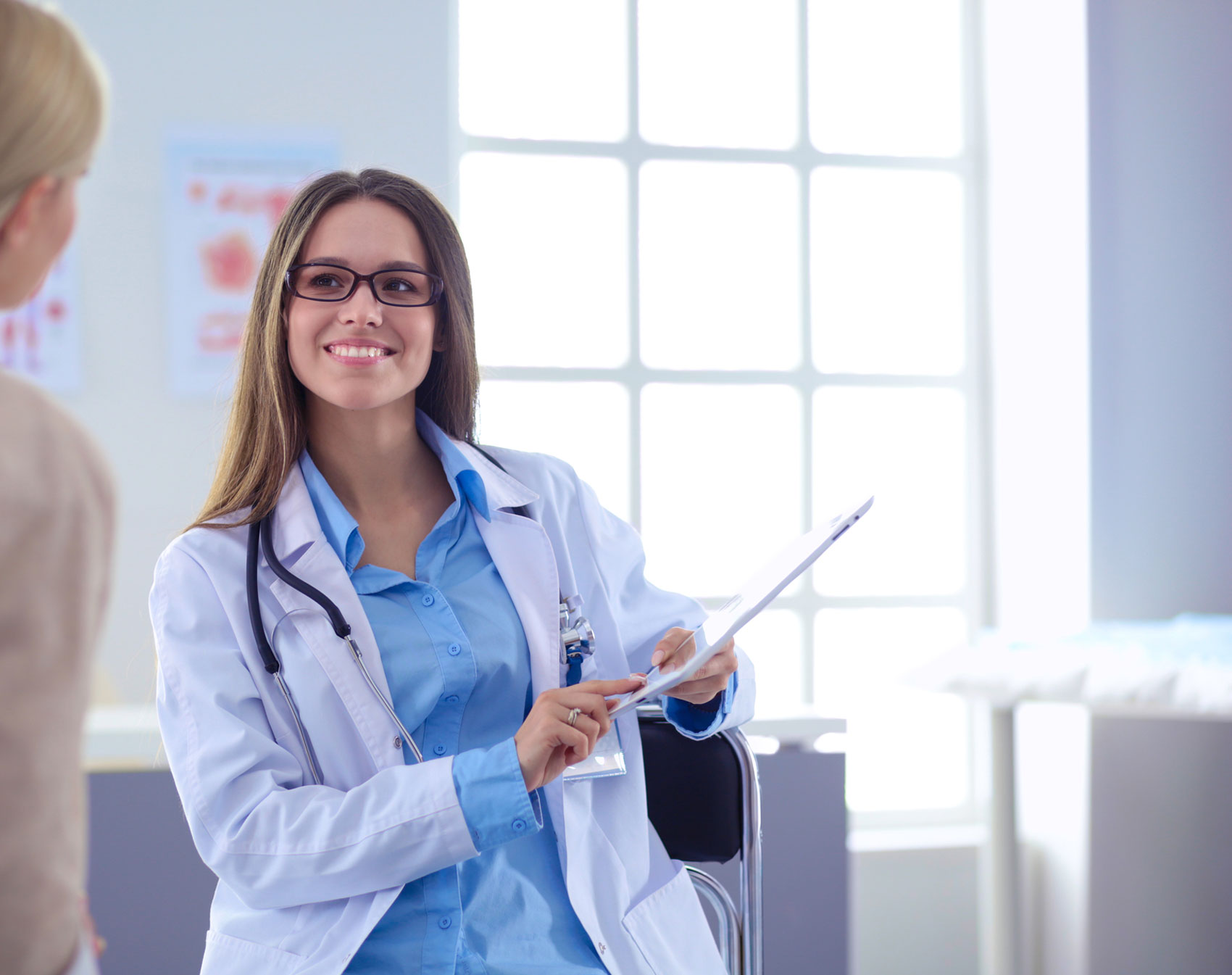 Position Summary:
Under the direction of the Office Administrator and according to established policies and procedures, handles incoming calls, front desk procedures, intake of patients, mail distribution and other administrative duties needed by management and practitioners.  This position also assists with back office duties as needed.
Hours:
Full-time 30-38 hrs per week. On occasion, during busy season, we will ask position to work 40+ hours per week.
Duties and Responsibilities:
Answering Phones.  Directing calls and scheduling patients
Check in patients, assemble patient's charts, copy insurance card, driver's license.  Assure medical history has been completed.
Make Appointments, take patient information and enter into EMR
Check out patients, process invoices for services and products, collect money
Informs/reminds physician about appointments, meetings, etc.
Process Patient Labs (create labels, pull tubes, create order, call for pick up)
Scan patient paperwork into EMR
Mail.  Pick up mail once during the day.  Take outgoing mail at the end of the night.
Brochures.  Fill orders from doctor's offices requesting brochures.  Duties include preparing brochures with an address label, mailing bundles to physician offices and logging requests made. Also responsible for monitoring supply and submitting request for more brochures to Office Administrator.
Verify Insurance Eligibility the day before appointment
Office Supply Ordering
Call/Log in Prescriptions for patients and log information in patient's charts
Reporting Relationship:
Position reports to the Office Administrator.
Qualifications:
Friendly, outgoing and personable. Previous administrative experience in a business or medical office a plus.  Ability to perform multiple tasks, often changing assignments on short notice.  Demonstrate good organizational skills as well as excellent verbal and written communication skills. Ability to operate standard office equipment such as a PC, copier, postage meter, etc.  Basic understanding of word processing software programs such as Word and Excel.  Respect patient confidentiality guidelines.  Must be able to work independently with minimum supervision.
APPLY NOW