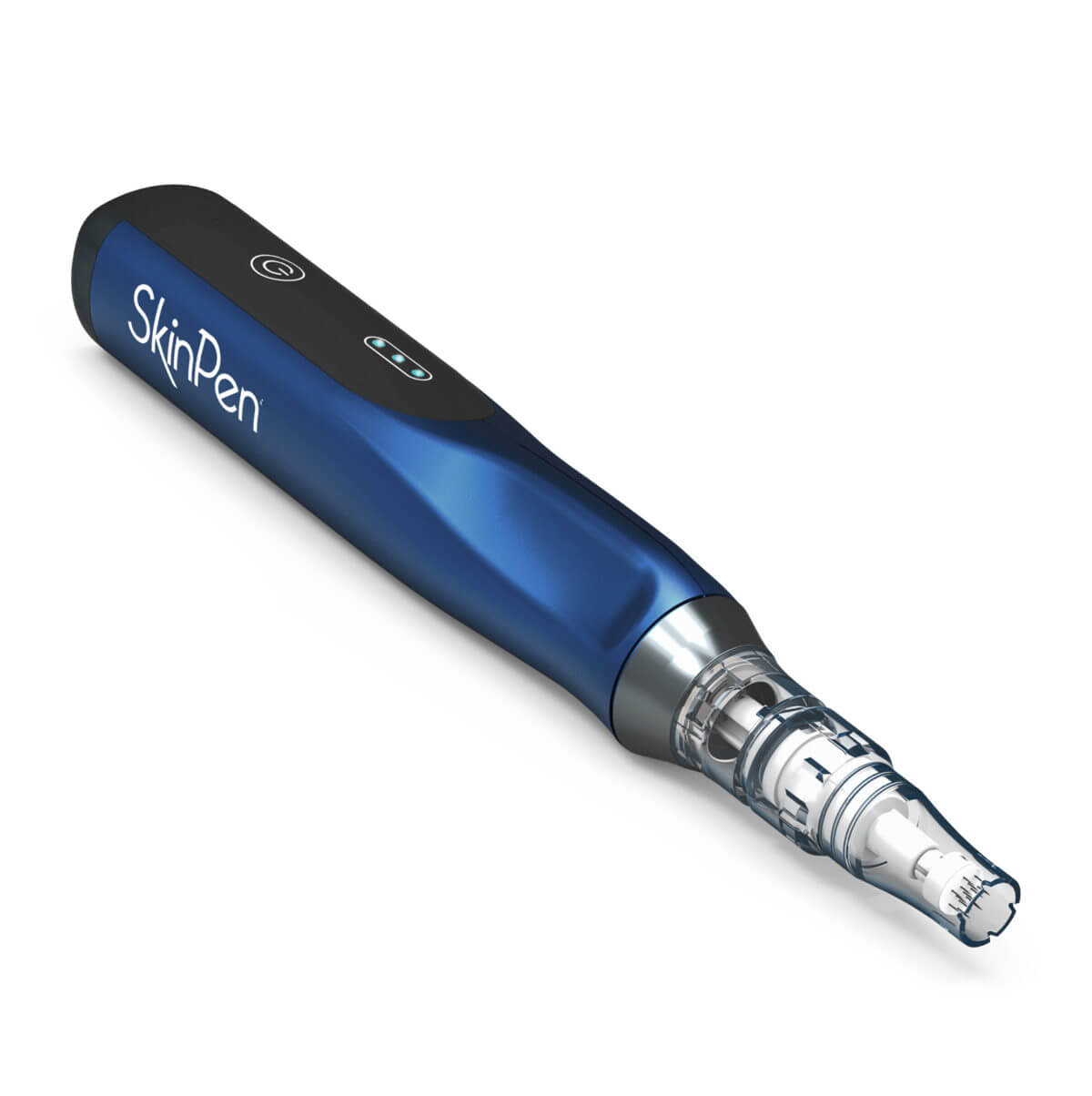 What is a SkinPen®?
SkinPen® is a device that uses Microneedling to help improve the appearance of fine lines, wrinkles, and scars on the skin. This breakthrough treatment is trending worldwide because it works and Denver Vein Center is excited to bring this groundbreaking treatment to you!
Microneedling: Not as scary as it sounds!
The concept of Microneedling, also known as collagen induction therapy, using SkinPen® is relatively new. It appears painful because it causes bleeding. However, the procedure is refreshing and comes with tons of benefits! This minimally invasive skin rejuvenation procedure works to revitalize aging skin, improve the appearance of acne scars and helps prevent aging altogether!
How does it work?
The SkinPen® microneedling device uses adjustable length, disposable needles to penetrate the skin creating hundreds of microscopic channels stimulating the body's natural healing process. Which in turn, generates the release of cytokines which increase remodeling of the collagen and elastin improving the overall appearance of the skin.  
The procedure is short and comfortable, taking anywhere from 30 minutes to 1 hour. Your provider may apply a topical numbing agent to decrease pain, but most patients experience a mild sensation such as slight vibrations from the SkinPen®, itself.
The skin begins to repair itself in 3 steps.
Inflammation

Proliferation

Remodeling



Microneedling initially causes inflammation of the skin which triggers your immune system to disinfect the wounds which remove debris, increase blood flow and generates new tissue. Pretty cool right?
The wound is then re-built with all new cells, while it throws in some collagen and elastin which are both parts of the extracellular matrix of the skin. In addition to this, a new network of blood vessels forms under the skin.
After new dermal tissues and blood vessels replace the wound, remodeling begins. Thus the collagen in the newly formed tissue is replaced with stronger collagen which contracts, instantly tightening the skin! Impressive, right?
What to expect after the procedure.
The post-procedure effects reported are mild. The skin will appear pink to red following the treatment. However, your clinician will provide Skinfuse LIFT, which is a clean, non-cytotoxic hydrogel used to support the healing process.