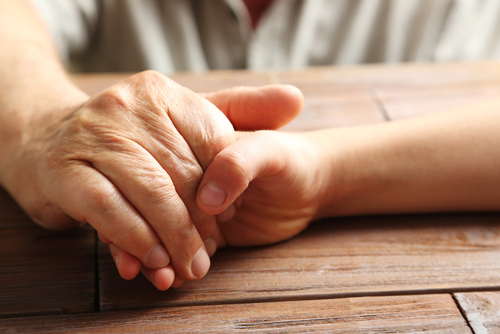 Your hands are your introduction to the world. We use them to greet people, tell stories, give hugs, and so much more. The last thing you want is to look down and not recognize them as your own.
While protecting your hands from the sun and moisturizing them on a regular basis can offer some rejuvenation benefits, it cannot tackle all of the problems that aid in the aging process.
Several factors contribute to aging hands:

Age Spots

Rough and scaly patches

Loss of fullness

Visible veins

Wrinkly or crepe paper skin

Loose skin

Brittle nails
These cosmetic concerns may have you seeking out treatments to improve the overall look of your skin. Fortunate for you, these issues are treatable, and Denver Vein Center offers several treatment options to give your hands that youthful glow they once had.  
One of our most popular treatment options is IPL Photorejuvenation:
Laser Genesis Skin Therapy is a technologically advanced way to gain vibrant, healthy-looking skin. It treats aging, sun damage such as redness, rosacea, dilated and broken blood vessels, improves large pores, skins texture, and treats fine lines and wrinkles.
Photorejuvenation consists of a series of 3 to 5 30-90 minute treatments that are done three to six weeks apart with little discomfort and minimal risk to the patient.
The IPL device emits a range of light waves that are tuned and targeted at the blemish. As the light beam passes through the skin, it damages the vessels and is absorbed by the body, rendering them less visible to the naked eye.
To find out if you're a good candidate for the procedure give us a call to set up an appointment today!