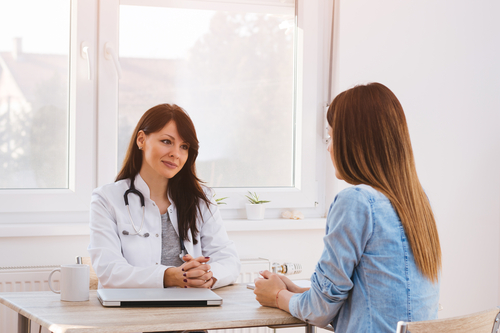 Evexipel provides Bioidentical Hormone Replacement Therapy (BHRT) for women and men seeking hormone replacement, and Denver Vein is excited to offer this natural treatment. It is designed to increase and manage testosterone levels for people of a certain age or who have just given birth. The benefits of pellet therapy are endless and are better for you than synthetic hormones.
Benefits include:

Increased energy

Mental clarity

Better sleep patterns

Increased sex drive

Helps with night sweats and hot flashes

Regulates emotions

Assist with migraines



What is BHRT
Bio-identical Hormone Replacement Therapy is designed to help people who lack certain hormones or who have too much of a specific hormone present in their body. BHRT refers to how molecularly similar supplemental hormones are to the human hormone. Other additional hormones, for example, those administered by a physician are not bio-identical.  Bio-identical hormones come from plants while synthetic hormones are from animals.
BHRT Pellets
BHRT pellets are subcutaneous implants inserted into the hip. Each pellet is made of custom compounded hormones with natural binders that hold them together, and each batch is tested for consistency, purity, and comes with our guarantee. Said hormones are compounded in one of two pharmacies in the United States and are licensed by FDA outsourcing centers which are held to strict standards.
BHRT Pellet Insertion Process
The process is fast and straightforward. First, you will need to schedule an office visit with Denver Vein to test your current hormone levels. Women should have a testosterone level of 100-200 to be considered "optimal," however, most are at 3-40. After your consultation and blood panel workup, Denver Vein will determine if you're a good candidate for Evexipel Pellet Therapy. If BHRT is right for you, then you will come back for a quick follow-up for your custom pellet therapy insertion into your hip area where a small incision will be made.
Schedule Your Natural Hormone Therapy Consultation Today!
To see if you're a good fit for pellet therapy or if you are interested in finding out if it's the right choice for you, give us a call at (720) 625-8043 or fill out our contact form.
We look forward to helping you regain and maintain your youthful self.