September 20, 2013
0 Comments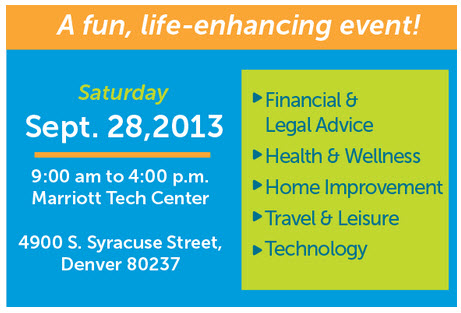 Denver Vein participated in the The Amazing Aging Expo which was held on September 28, 2013 at the Marriott in the Denver Tech Center.
It was an informative event that Denver Vein was glad to attend. Dr. Norton spoke about the affects of Varicose Veins on your overall leg health. Check back soon for a link to her presentation.
If you attended the event and signed up for our eblast, watch your email for special deals specific to those who stopped by our booth.