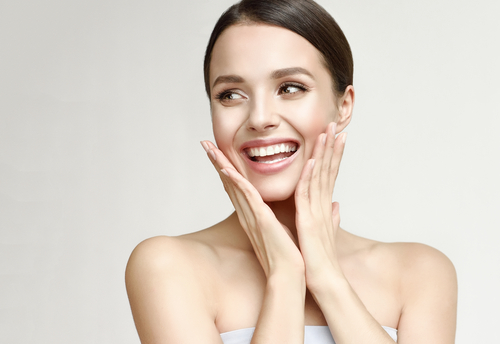 August 27, 2018
0 Comments
Did you know that one of the best tools to treat problem areas lies within your own body? Here at Denver Vein, our specialists use your own plasma to address myriad issues in a minimally invasive, two-step procedure.
Read about it below!
SkinPen®- Micro-Needling With PRP For Collagen Induction
Are you looking to treat acne and surgical scars? How about stretch marks, fine lines, and wrinkles? Do you have hyperpigmentation, lax skin, sun damage or large pores? If so, Micro-needling with the SkinPen® is perfect for you! This procedure can be performed on the face and body and is suitable for all skin colors and types.
How Micro-Needling With PRP Works
This minimally invasive skin rejuvenation process is designed to stimulate the natural collagen production in the body. This two-step procedure involves:

Micro-Needling
PRP (Platelet-rich plasma)

These methods are done consecutively and the recovery time is fast. This is because PRP contains concentrated amounts of natural growth factors and other various cytokines which encourage regeneration of soft tissues. When applied directly to the channels created during the micro-needling process, it further stimulates the body's natural healing process and aids in collagen creation.
Micro-Needling
Micro-needling is the first procedure in the process. A small hand-held device called a SkinPen® is used during the procedure. The disposable cartridge contains micro-needles which are passed over the skin creating tiny channels on the surface of the skin. These "micro-wounds," encourage the body's natural collagen and elastin making process.
PRP (Platelet Rich Plasma)
The second part of the procedure is PRP or, Platelet Rich Plasma treatment. PRP is produced from an individual's own blood, and after a sample is obtained, the blood is put into a centrifuge. A centrifuge is a tool that separates the PRP from the blood and it's used to improve damaged tissue and assist in the healing process while acting as a pain reducer.
Osteoarthritis, tendonitis, running injuries, trauma, impact injuries, chronic pain, and hair loss are all treatable with PRP.
Recovery Process
Each procedure takes about 1 hr and at least three sessions, a month apart, are required to achieve optimum results. Expect your skin to be pink and resemble the feel of a sunburn after each session. Typically your skin will recover in 24-72 hours. However, your body's collagen production will take anywhere from 4-8 weeks. The good news is you will continue to see improvements during this time.
With Denver Vein Center being one of Colorado's leading skin care providers, there is no better place to seek treatment! Our board-certified surgeon and experienced staff have the experience to get you looking and feeling your best in no time at all.
If you're ready to look and feel your best contact us for a complimentary 30-minute consultation