September 12, 2018
0 Comments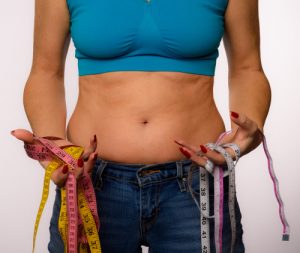 Do you have stubborn unwanted fat? Do you find yourself checking all your photos for your dreaded double chin? Have you tried every exercise in the book to get rid of your last year's holiday love-handles?
If you answered yes to any of the above questions, Denver Vein has a solution for you! We offer two non-surgical weight loss procedures that leave our patients energized and confident.
CoolSculpting
CoolSculpting is a non-invasive procedure that is proven to kill fat cells once and for all! This procedure is perfect for anyone who wants to get rid of unwanted pockets of fat fast. Before CoolSculpting was approved for aesthetic use by the FDA in 2010, it was known as a procedure called cryolipolysis. This revolutionary technology uses controlled cooling to facilitate the reduction of fat in a localized area.
What does my CoolSculpting appointment look like?
CoolSculpting is easy and painless! The procedure can last up to 2 hours and patients are encouraged to relax, read, nap, or even munch on a snack! The CoolSculpting technology consists of two paddles that act like vacuums. The paddles are placed on the skin and moved across the unwanted fatty area. The paddles lift the skin while simultaneously lowering the body temperature and freezing the fat cells. While some patients may experience some mild discomfort at first, most describe the process as entirely painless. The cold will lower the skin temperature and cause numbness within the first 20-30 minutes. To get a more detailed overview of the procedure, visit our CoolSculpting webpage to watch videos of the procedure and see the before and after pictures.
Kybella
The Kybella procedure is specifically for our patients who are looking to get rid of the stubborn fat stored under their chin. This fat can be especially hard to lose through diet and exercise. This is because it has more to do with a patient's age and genetics than lifestyle. Kybella is the perfect quick fix that will leave you looking stunning in all your family photos this year!
What would my Kybella appointment look like?
The procedure only takes between 20-30 minutes and will not affect the rest of your day, many of our patients will return back to work immediately after the procedure has been completed. The Kybella treatment consists of a number of injections into the fatty tissue under the chin. The drug that is injected destroys fat cells, preventing them from re-filling with fat or expanding. To learn more and see before and after photos visit our webpage on Kybella.
Schedule Your Non-Surgical Weight Loss Procedures Today!
At Denver Vein, we care for our patients and their comfort. We promise to provide top quality customer service and we are committed to making our patients feel stunning and self-confident! Call us today at (720) 625-8043 to schedule your appointment or to learn more.