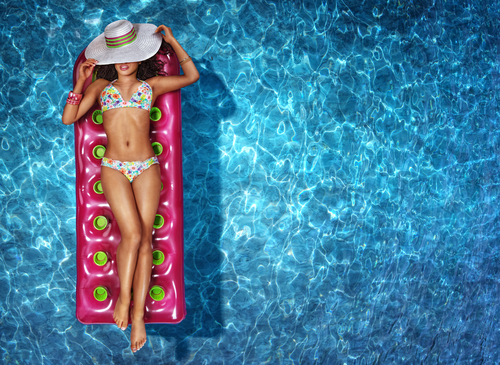 March 11, 2019
0 Comments
Denver Vein/Evexias Medical is excited to announce that the week of March 18-22 we are celebrating "Get Ready for Summer CoolEvent!" Drop by anytime between 9 am-4 pm for a FREE consult to find out if CoolSculpting is right for you.
What is CoolSculpting?
CoolSculpting is a non-invasive procedure that is proven to kill fat cells once and for all! This procedure is perfect for anyone who wants to get rid of unwanted pockets of fat and has been approved by the FDA since 2010. This revolutionary technology uses controlled cooling to facilitate the reduction of fat in a localized area.
CoolSculpting is the number one non-invasive fat-reduction procedure in the world and 92% of patients that try this fat burning surgery, noticed a reduction of fat in their treated areas!
While professionals customize each treatment to your body type, everyone's body is different, so results vary from person to person. Most patients see results as early as three weeks after their first treatment with the most dramatic results seen between one and three months post-treatment.
Is CoolSculpting Safe?
CoolSculpting is safe and has helped over six million people worldwide!
Like any procedure, CoolSculpting may cause side effects, including:
Pulling, tugging, and mild pinching sensation

Intense cold to targeted areas

Tingling, stinging, aching, or cramping at the treatment site

Numbness at the treatment site

Temporary redness/swelling

Blanching, bruising, tenderness

Itchy, skin sensitivity
What does my CoolSculpting appointment look like?
CoolSculpting technology consists of two paddles that act like small vacuums. The paddles are placed on the skin and moved across the unwanted fatty area. The paddles lift the skin while simultaneously lowering the body temperature and freezing the fat cells. While some patients may experience some mild discomfort at first, most describe the process as entirely painless. The cold will lower the skin temperature and cause numbness within the first 2-3 minutes. To get a more detailed overview of the procedure, visit our CoolSculpting webpage to watch videos of the procedure and see the before and after pictures.
Or better yet, stop by our live demo on March 20th from 12-2 pm. See up close and personal how the treatment works and ask your questions in person!
What are you waiting for?! Schedule your CoolSculpting appointment today!
Denver Vein/Evexias Medical is excited to partner with Allergan-Brilliant Distinctions/CoolSculpting to offer additional savings to our patients.  Save an additional $200-$500 in addition to our Buy One, Get One 50% pricing. Good on Packages of 6-8 or 12 cycles only.  Call (720) 625-8043 now to schedule your FREE consult, this offer is limited, so act fast!