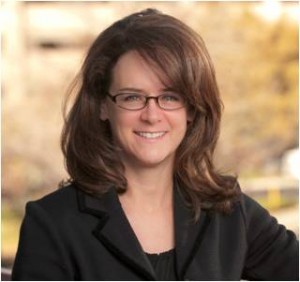 August 17, 2019
0 Comments
Over the years, Denver Vein/EVEXIAS Medical Center Denver has worked diligently to provide patients with top of the line procedures and incredible customer service. Dr. Norton began her career at Denver Vein/EVEXIAS Medical Center in 2004 and has left a positive impact on our patients and our staff.
Meet Dr. Norton
Dr. Norton became a surgeon in 1989, specializing in general surgery. After many years of working primarily with patients battling breast disease and breast cancer, Dr. Norton became acutely aware of how the loss of hormones had affected her patients' health. After 20 years in the field, and nearly a decade as the medical director at Saint Joseph Hospital Breast Care Center, Dr. Norton retired from her position in December of 2018.
Dr. Norton's extensive and diverse background, accompanied by her personal journey with menopause, led her to begin researching hormonal therapy and the effects it can have on patients. She determined that stabilizing hormone levels can alleviate the symptoms of hormonal imbalance and can drastically increase patients quality of life. It was this finding which drove her curiosity and love for preventative medicine and which led her to expand her career even further by partnering with EVEXIAS Medical Centers and Dr. Terri DeNeui in early 2018. Evexias Medical Denver opened in April 2018. That same curiosity and desire to learn led Dr. Norton to expand her education further by seeking a fellowship in Integrative Medicine, beginning in January of 2019. This extensive fellowship through the University of Arizona (Dr. Norton's Alma Mater) will take 2 years to complete.
Dr. Norton came into Denver Vein/ EVEXIAS Medical Center with a goal. The goal was to change the face of healthcare by involving patients and asking them for active participation in their health and wellbeing. Dr. Norton wanted to create a space where patients could be comfortable speaking with her and exploring alternative wellness options. She is committed to working one-on-one with patients to create a wellness plan to fit each of their individual needs.
Denver Vein/EVEXIAS Medical Center Denver is an incredible clinic filled with years of experience and staff members who care.
Visit Dr. Norton and learn more about your wellness options today!
At Denver Vein/EVEXIAS Medical Center Denver, we provide top-quality care to all of our patients. Whether you're looking for regenerative treatments or guidance on balancing your hormones, we want to help you. Please call us today to set up an appointment or free consultation (303) 777-8346.