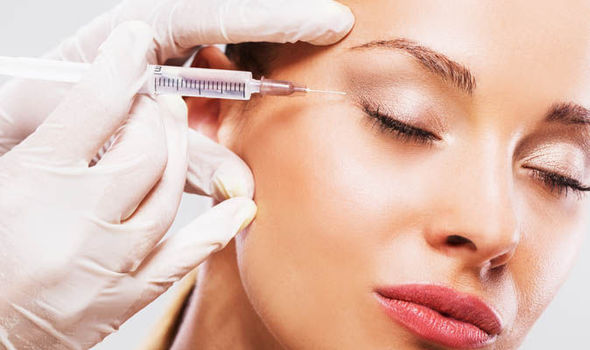 One question we are often asked is, "Am I a good candidate for aesthetic treatments?" At Denver Vein Center, we do our best to provide top quality care and services for everyone. Our procedures are safe and performed by our doctors, nurses and trained technicians. Below is a brief overview of each of our aesthetic procedures explaining what we look for when deciding if a patient is a good candidate.
Botox
If you're looking to get rid of dynamic wrinkles which are the result of muscle movements over time, or prevent them from forming, Botox is the treatment for you! Patients typically will see improvement within days and results can last up to four months.
Botox is a non-surgical treatment and typically takes 10 minutes to complete. Since everyone is different, it is hard to say where or how many injections a person may need. Our qualified staff will determine where to make the injections based on the size, location, and use of the muscles used to furrow your brow. In general, Botox is a safe and effective treatment. As long as you are in good health and have reasonable expectations, Botox may be the perfect treatment for you!
Kybella
The ideal candidate for Kybella is a person with excess neck fat under the chin who wants to avoid surgery. This ideal candidate will also have an understanding that Kybella requires a time commitment before seeing the full results. Most patients require 2-3 treatments (done about 4-6 weeks apart) to achieve optimum results.
Kybella is injected into the area beneath your chin, directly into the fat. The active ingredient in Kybella is deoxycholic acid, a naturally occurring molecule in the body that aids in the breakdown and absorption of dietary fat. After Kybella is injected, it will begin to destroy fat cells and once destroyed, those cells cannot store or accumulate fat. Kybella is a safe and effective treatment to rid yourself of the dreaded double chin once and for all.
Fillers
At Denver Vein/Evexias Medical, we have a great line of dermal fillers which are excellent for combating the appearance of volume or fat loss in the face. Volume loss is an aspect of facial aging that involves the natural loss of fat in key points on the face. This can leave you looking thinner, more tired, and with deeper fine lines and wrinkles.
Juvedurem Dermal Filler Line:
Voluma-helps to correct age-related volume loss in the cheeks and has a life for up to two years.

Vollure- helps to correct moderate to severe facial wrinkles and folds.

Volbella- helps to increase lip fullness and smooth the appearance of vertical lip lines for up to 1 year.
Good candidates for dermal fillers will have moderate to severe folds or wrinkles. The procedure is an excellent option for clients who have specific areas that do not extend to the rest of the face requiring a full facelift.  
Microneedling
At Denver Vein/Evexias Medical, we use the Skin Pen microneedling system to minimize the appearance of fine lines and wrinkles, acne, body scars, and stretch marks.  Microneedling also can reduce pore size and promote radiant, even skin tone.
Microneedling is good for people who want results without a long recovery period. If you have skin discolorations, wrinkles, or dull skin, microneedling can improve your skin tone and texture by spurring collagen and elastin production.
A minimum of three treatments is necessary to get the best results.
Laser Treatments
Laser treatments can be used to correct a variety of issues from vein removal to skin rejuvenation. Listed below are the laser treatments used at Denver Vein/Evexias Medical.
Laser Genesis Skin Therapy helps to treat conditions of aging and sun damage such as excessive redness, large pores, uneven texture, and fine line wrinkles. On average, four to six treatments may be required in order to achieve optimum results.
Facial Veins and Leg Veins
Laser treatments can be very effective when treating spider veins on your face (nose and cheeks specifically) and for very small veins on your legs.  These veins are usually reddish and give the appearance of being flush.
Denver Vein Center has a wide range of aesthetic treatments and an incredible staff standing by to give you the best care possible. Schedule a consultation today to see if your desired treatment is right for you! Call us at (303) 777-8346.