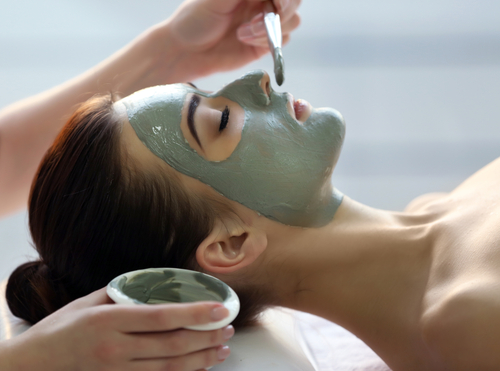 October 1, 2018
0 Comments
"Healthy skin is a reflection of overall wellness."
Dr. Murad Associate Professor of Medicine at UCLA
Maintaining healthy skin is a crucial practice that is rarely discussed. Many people don't realize that their skin is unique and requires an individualized plan for optimal health.
At Denver Vein, we help each of our patients get their skin care routine off to the best start possible by providing three different aesthetic facials. These facials were created to fit the specific needs of our patients and their skin types.
Dermaplane Facial
This facial is perfect for clients looking for a luxurious and soothing treatment. It renews healthy glow and prepares their skin for a new skin care regimen. Our estheticians main goals are:
Diminish the appearance of fine lines and wrinkles.

Increase the skin's rate of absorption of skincare products.

Remove built-up dead skin cells and sebum.
This facial includes extractions and a massage of the face, neck, arm and shoulders. This 75-minute treatment will leave your skin feeling hydrated and will encourage cellular renewal.
Relaxation Facial
Looking to escape life and renew your mind, body, and skin? Denver Vein offers a blissful facial experience developed to deliver a gorgeous, glowing complexion while at the same time ensuring that you are indulgently pampered. This facial includes:
Facial cleanser.

Soft exfoliation and purifying mask.

Tension releasing neck and shoulder massage.
This facial was designed specifically to melt away any trace of built up stress or tension. You will leave this hour-long treatment feeling smooth, hydrated and utterly pampered by our staff.
Acne Facial
Do you suffer from acne or hormone-induced breakouts? Denver Vein offers a special acne fighting facial developed to go deep into pores and flush out acne causing bacteria. Deep cleansing facials are recommended for clients prone to oily or acneic skin or for those with uneven complexions. This treatment consists of:
A thorough steaming to kill surface bacteria and open pores.

Deep cleansing to remove dirt and oil.

Facial extractions to remove pore-clogging sebum.

A healing mask and moisturizer.
This hour long procedure will leave your skin clean and ready for future anti-acne products.
Come in and get your perfect aesthetic facial today!
At Denver Vein, we provide top quality care and individualized attention to all of our patients. Call us today at (720) 625- 8043 to schedule your appointment and get your skin looking healthy and beautiful!